WASHINGTON, July 18, 2017 – If you are looking to save money on home improvements, doing it yourself is probably the cheapest option. Regardless of the project, performing it without hiring someone else not only saves money but also gives you a sense of accomplishment.
From small projects like restoring old furniture or building picture frames to more ambitious projects like building a custom wardrobe, home improvement can be fun and easy with your budget.
Experience levels aside, you must have a reasonably well-stocked tool kit. Here are some for your home which will make that job simple and more enjoyable.
---
---
Air Compressors
An air compressor has become a favorite tool for many homeowners as it makes nailing and molding easier than they ever thought possible.
It also allows for ease when powering tools such as wrenches, paint sprayers, and grinders.
Before purchase, look around at the models available and settle for the top rated air compressor.
Compressors to be used in in-house tasks should be bought with an electric motor. This is safer as it will create no harmful exhaust fumes. If you are to use your compressor outdoors on big tasks, a gasoline-powered compressor should do.
Electric Drill
A good quality drill should probably be your first purchase. This power tool can perform a variety of tasks. It helps put together and dismantle pieces of furniture, hanging artwork, placing shelves and many other home repairs. There is a wide ray of corded and cordless power drills in the market.
---
---
Corded drills are usually tougher and durable. Cordless drills are however more convenient.
If you go for the cordless drill make sure it has extra battery packs, so it charges as the other is in use. A tough hammer drill which has an additional hammering action would also be a good choice.
Jigsaw
A sharp cutting tool is, of course, a basic requirement. For beginners, a good jigsaw which cuts through the wood easily is advisable. Corded Jigsaws are easier to work with and have different speed settings which you can use for cutting shapes in various materials.
Cordless jigsaws are also available in the market. These are easy to use and carry around making the task even simpler.
Screwdriver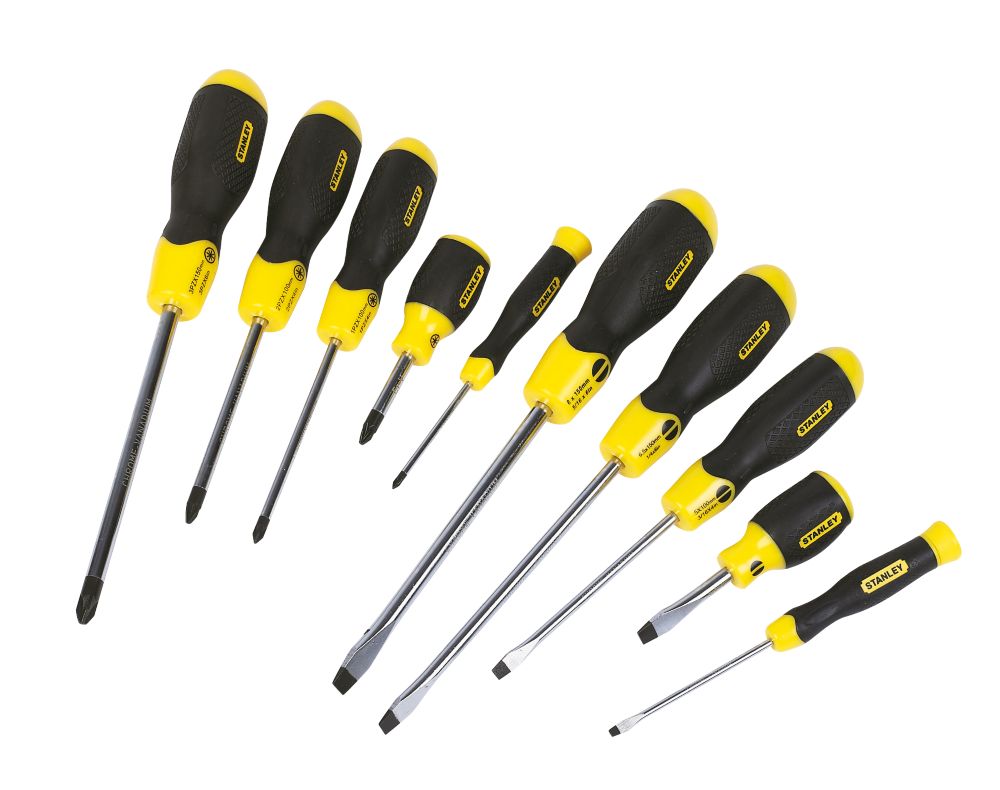 Though a power screwdriver is not absolutely essential, it saves one so much time and effort. Screws available in the market today have been designed for power screwdriver, and driving by hand could be quite a task.
The power tool can be used by almost everyone, from college students working on a school project to people who do not have the physical strength to dislodge tight screws.
Power Sander
Another tool which will save you a lot of energy is the handheld power sander. Even the sharpest saw blades can leave behind some rough edges that will need to be sanded down. Sometimes there is bound to be old paint on something that needs to be stripped off before a new coat can be applied.
A good sander removes a lot of material and cleans up surfaces effortlessly. Choose a model which has built-in dust control that efficiently extracts the dust produced from the sanding.
Electric Multi-tools
These are more advanced versions of Swiss army knives. They are often small enough to fit in your hand and come with a variety of useful attachments including Sanders, engravers, and drills, cutting tools, grinders, and polishers.
They are handy for minor cosmetic repairs and fixing all of those annoying home repairs that pop up such as wobbly chairs, squeaky hinges, and splintery wood.
As in the case with a majority of the power tools, the more features it has, the more expensive it is.
Decide on the features you would want on a tool before purchase. Think of the kinds of projects you will be doing and how often you will be working, before you buy any power tools. It wouldn't make sense buying a high-tech tool for minor beginner jobs.
Also when using any power tool, read the instructions carefully and follow them correctly.
Though these tools help you with your home improvement projects, incorrect use is extremely dangerous and can cause serious injuries.