CHARLOTTE, NC: Almost every American trend begins in California and works its way east. It's been that way for decades. They were the first to ban smoking.  And San Francisco gave us Sour Dough bread.  So it should surprise no one that the latest fad to reach the public conscience is a ban on straws. In the do-good world to save the environment, the "green police" have determined that straws are the culprit in their on-going never-ending commitment to save the planet.
Everyone else be damned.
Making the snail darter advocates happy
Why should well-meaning soft hearted tree lovers and snail darter advocates ever consider that there might be human beings in our world who find it necessary to use a straw to survive?
Okay, I'm over-reacting because the actual ban in California by many restaurants says they will not provide plastic straws unless customers ask for one. That's fair, but as a new member of the infirm minority, I just wanted to vent. It gives me something grouse about.
---
---
There are alternatives to plastic straws such as paper, sugar, pasta, plants, glass and metal. I actually do have several metal straws which are quite useful unless I am sipping hot coffee or soup where I can easily blister my lips or the roof of my mouth if I am overly eager for nourishment.
Cold liquids, on the other hand, are usually blissful.
The disabled needs bigger straws, not less
The truth is, what disabled patients who require straws really need are wider devices so they can suck up such goodies as vegetable or chicken noodle soup. Wine is not a problem so long as you don't feel foolish when you stick your nose into the end of the straw to breath in its sublime aromatic subtleties.
I recall that a friend gave me an extra wide straw last Thanksgiving and, of course, I managed to extricate some "turkey in the straw" as I was "rollin' up and twistin' up a "high tuckahaw." Nearly choked.
Label your contraband
One ALS patient has cleverly determined that he should smuggle plastic straws out of restaurants while they are still available, and then print "MEDICAL ASSISTANCE DEVICE" down the side. It would be comparable to handicapped parking spaces only for restaurant patrons.
The real need here lies in diameter. Ever tried sipping chicken with rice soup through a cocktail straw? How about caving your head in as you attempt to get a milkshake higher than halfway with a regular sized straw?
One Middle Eastern friend of mine who is battling ALS e-mailed me last week to tell me he had to shoot his camel because the "straw thing" was just too much, and it broke the camel's back.
As John Paul Jones once proclaimed, "We have only begun to fight."
In the future, Star Wars may morph into Straw Wars as increasing numbers of disabled patients begin to scream for their "wheelchair rights."
Do you hear that giant sucking sound
Ross Perot used to talk about a "giant sucking sound" when he was a candidate for president. Little did he realize that the noise was being made by concerned voters with infirmities as they were gasping for air while attempting to ingest the last few swallows of whatever liquid they were consuming at the time.
---
---
There is, of course, the ethical question of how to dispose of old used straws. That said, however, if we honestly look back at the lifestyles of the past couple of generations, we discover plastic diapers (we used to wash them), plastic drink bottles (they once were glass and could be turned in for re-use) and numerous other daily items that parents used the old fashioned way that did not harm the environment.
So the question becomes, "Who's guilty here?" Do we give up convenience and save the environment or vice-versa? Can't have it both ways.
Milkshakes sans straws? Say it ain't so
Some say that eating establishments such as In-N-Out Burger and similar places where larger straws are available is due to the need to drink a milkshake properly. Aaahhh, but therein lies a conundrum because In-N-Out Burgers can only be found on the West Coast where the straw ban originated, so who's right?
Perhaps the inevitable is just over the horizon. Could it be that Black Market straws will become the next big street commodity? Imagine someone walking up to you in a dark alley in a trench coat late one night and whispering, "Hey bud, ya wanna buy a straw?"
What if people begin to hide their contraband in things like straw hats? Where will it end?
If nothing else, ALS patients are adaptable. They will figure out a way to overcome this latest conflict in their quality of life.
A mid-term Straw Poll
Meanwhile, with the midterm elections coming early this week, we could conduct a "straw poll" and just let the "sips fall where they may."
****
About the Author:
Bob Taylor is a veteran writer who has traveled throughout the world. Taylor is an award-winning television producer/reporter/anchor now focusing on writing about international events, people and cultures around the globe.
Taylor is the founder of The Magellan Travel Club (www.MagellanTravelClub.com)
Read more of What in the World and Bob Taylor at Communities Digital News
Read more of Bob's journeys with ALS and his travels around the world
Editors Note: Support Bob's GoFundMe to give him a hand up
Follow Bob on Twitter – Facebook – Google +
Lead Photo: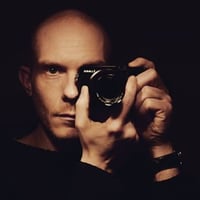 David McEachan for Pexels.com