WASHINGTON, August 1, 2017 – Diabetes is a type of serious lifelong health condition that results from an excessive amount of glucose or sugar in the blood stream, which is because the body cannot use the glucose properly. When untreated, the high blood sugar level will lead to other serious health complications.
There are two types of diabetes, namely, Type 1 and Type 2. The two are both severe conditions but with different causes. Nonetheless, both need immediate and proper treatment and management.
What is Insulin
---
---
SOURCE: https://www.pexels.com/photo/health-medical-medicine-diet-46173/
To better comprehend the difference between the two types, we need to understand what insulin is and its role in our body. That is, we need to know a bit of what happens after we eat.
When we consume food, specifically carbohydrates, our bodies digest them by breaking them down and turning them into glucose. Insulin is a kind of hormone that the pancreas produces to move the glucose from our body into our cells. Once in our cells, we can use the glucose as fuel for our energy.
It might also make things easier to understand if we think of insulin as a key that opens the cell doors for glucose to enter.
Type 1 vs. Type 2
Type 1 diabetes is a kind of autoimmune condition where the body cannot produce insulin since it attacks and impairs all insulin-producing cells. Without insulin, the glucose level in the blood will quickly rise.
There is about only 10 percent of diabetic people who have Type 1 diabetes. And until now, there is no concrete explanation yet as to why a body destroys its production of insulin. However, current research shows us it has nothing to do with a person's diet or lifestyle.
Type 2 diabetes is a condition where the body creates insulin, but either the amount of the said hormone isn't enough, or it doesn't work properly. With a lack of well-functioning insulin, glucose will still build up in the blood.
Regarding its cause, Type 2 diabetes is the result of a complex dynamics between environmental and genetic factors. Although around 90 percent of diabetic people have Type 2, up to 58 percent of such cases would have been avoidable with a healthy lifestyle.
Complications from Diabetes
---
---
source:https://stocksnap.io/photo/CTNCYAEIRI
Having a general idea of how diabetes can affect our body could help us prevent any complications from developing.
Often, when uncontrolled or undiagnosed, the following symptoms of diabetes become more apparent:
Fatigue

Increased thirst

Recurring need to urinate

Pain or tingling sensation in the extremities or limbs

Blurred vision
Aside from the symptoms above, what many people do not realize, however, is that diabetes can also have grave consequences on our oral health.
There is a need to have proper dental hygiene, particularly for diabetic people as they face greater oral health risk because of their high level of blood sugar. Further, they need to be extra diligent in visiting their local dentist regularly.
Our immune system also faces risks when we have a high sugar level in our blood, which destroys not just insulin-producing cells, but also white blood cells. With the body's defense mechanism down, diabetic people are in a state where they may easily have bacterial infections occur in the mouth.
Aside from such infections, here are five oral problems that patients with diabetes face.
Dry Mouth
source:https://stocksnap.io/photo/YGQRGVJ3MW
With a poorly controlled level of sugar in the blood, diabetic patients will have a decrease in saliva flow in their mouths. With less saliva, there is a dry mouth condition, which could also further complicate into other oral problems like ulcers, infections, soreness, and tooth decay.
Gum Inflammation
With the weakening of the immune system brought by the impairment of white blood cells, there is also a decrease in the efficiency of eliminating waste products from tissues including the mouth.
With a reduced ability to fight off infections, there is a higher tendency for diabetic patients to experience frequent cases of gum diseases like periodontitis and gingivitis.
Poor Healing, Particularly of Oral Tissues
Like having a neglected immune system, the process of healing in the case of diabetic patients also slows down due to the high blood sugar level. Such condition could be a major problem during dental procedures or surgery since there is uncontrollable blood flow when tissues wouldn't heal properly.
Thrush
People with diabetes take antibiotics as part of treatment and as a preventive measure, given they have high risks of getting infections. While that is a good and necessary step, what could happen instead is diabetic patients become more prone to fungal infections, especially in the mouth and tongue.
A Common fungal infection that a patient may experience is thrush.
Burning Mouth and Tongue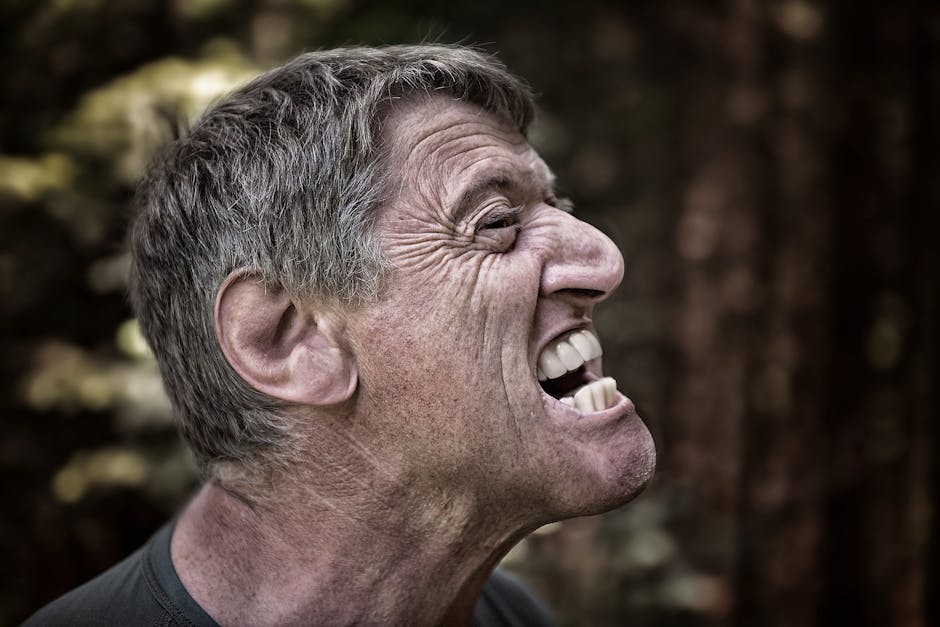 source:https://www.pexels.com/photo/man-person-face-portrait-34667/
With thrush, other oral problems may arise. Patients who have thrush could experience a burning sensation in their mouth and on their tongue.
The Importance of Regular Dental Checkup
Amidst all of these complications, there is one crucial step that every patient must never forget – visiting their dentists. A dentist is the best person who knows above everyone else the importance of maintaining oral hygiene.
Make sure you visit your local dentist in town and see to it that they offer good services besides taking care of your teeth. If you do not have dental insurance speak to the office about what type of financial assistance they can offer you.  
Takeaway
Diabetes is a condition that needs serious and lifelong treatment. Once a person gets diagnosed, he or she will have to watch his or her diet and lifestyle to prevent further complications.
There are plenty of health problems that a diabetic patient may experience. Such also includes major dental health issues like inflammation, poor healing, dry mouth, fungal infection, and a burning sensation.
To avoid such health problems, one must follow a healthy diet and lifestyle. And of course, a regular trip to a dentist is always a lifesaver.
Writer Rachel Minihan represents Progressus Revenue, a medical practice management group.